MeasureOne provides 2 ways for you to allow your users to verify their data:
You create a user and send a data request to that user
Share a static link with your user
A static link would allow your users to input their first name, last name, and email address into our widget before they can connect their online account (e.g. provide their login credentials for employment/income verification). Please view the screenshots below.
1. Enter first name and last name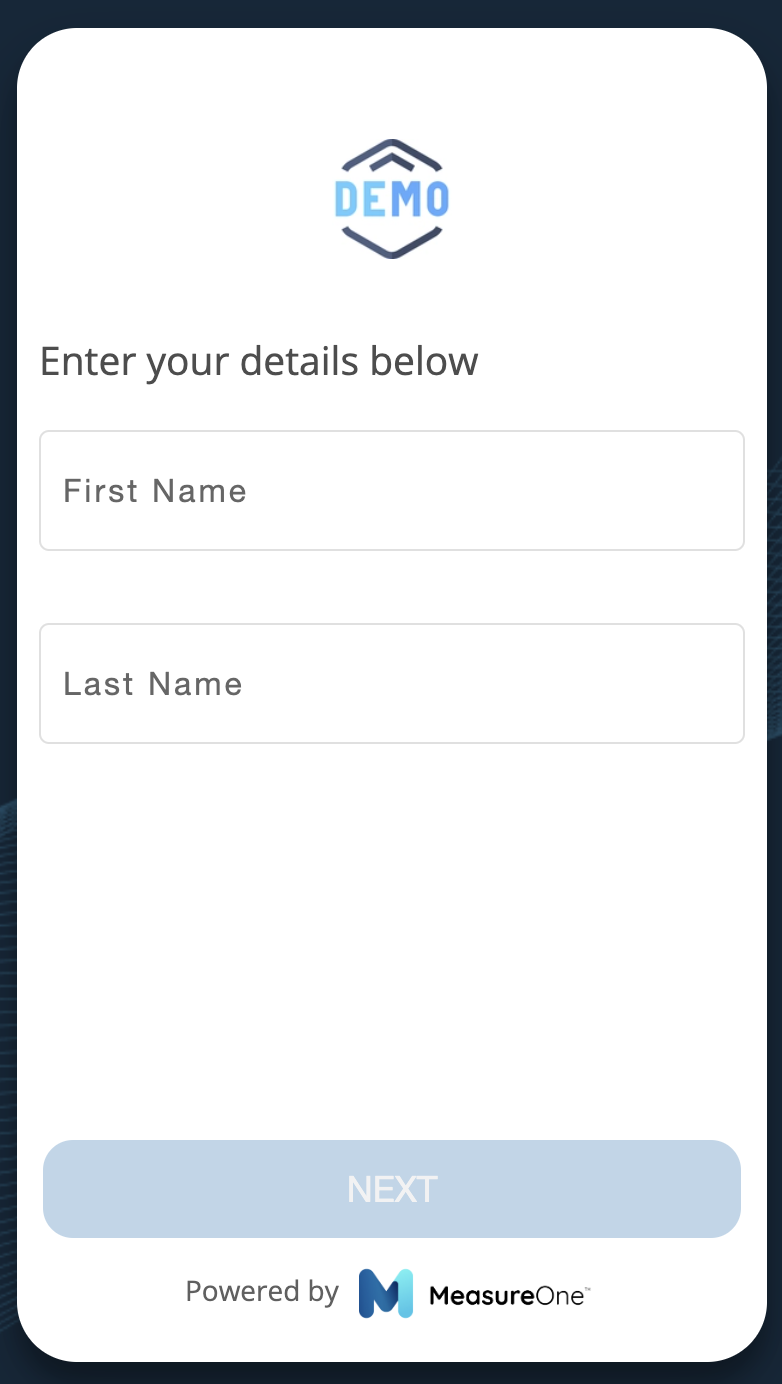 2. Enter email address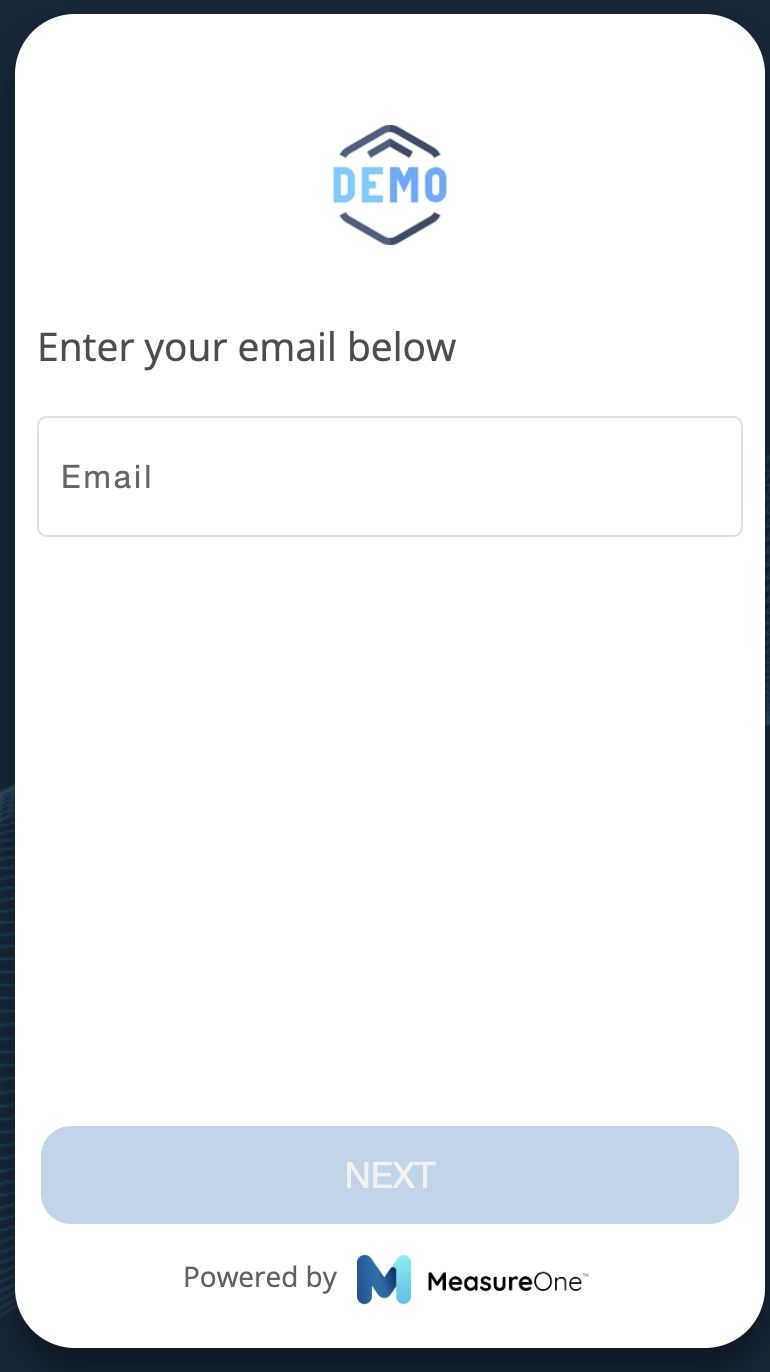 3. Verify email address by entering the code sent to the email address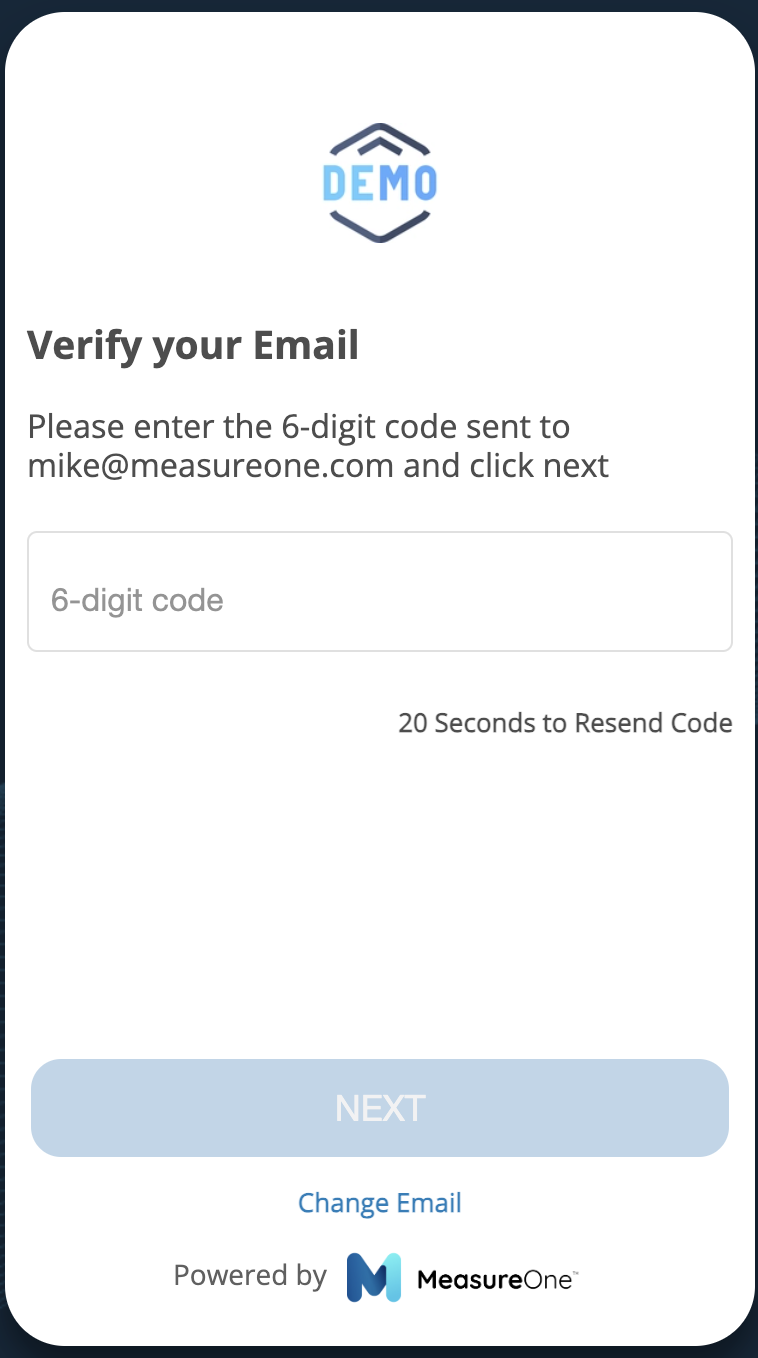 After the user completes the steps above and connects their online account, MeasureOne will create the user and the data request automatically in your account.
In order to request a static link for your account, please email support@measureone.com.