The status of recent data requests is available on the Home page. View all data requests by clicking on the VIEW ALL DATA REQUESTS link.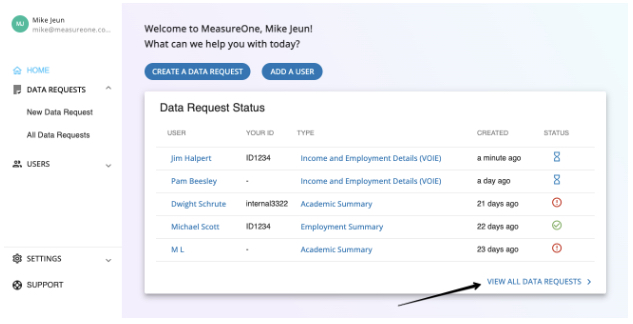 You can also navigate to DATA REQUESTS > All Data Request in the navigation bar on the left.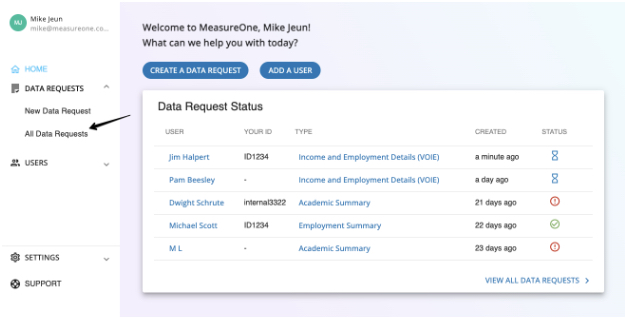 Click on the statuses (ALL, COMPLETED, ACTIVE, etc.) across the top to filter your results.