If a data request's status is COMPLETED, you may view the source documents for the data request by clicking on the user's name.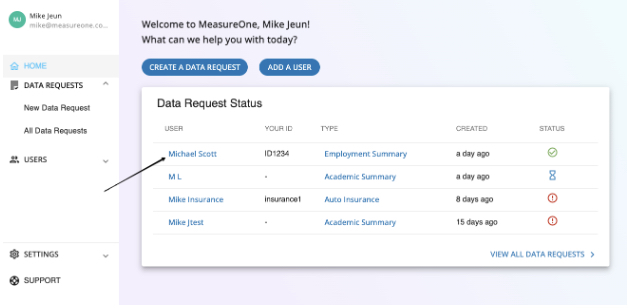 Then click on the DOCUMENTS tab to view the source documents.
You may want to add a source document to a user for MeasureOne to process the document. Click on ADD DOCUMENT to start that process.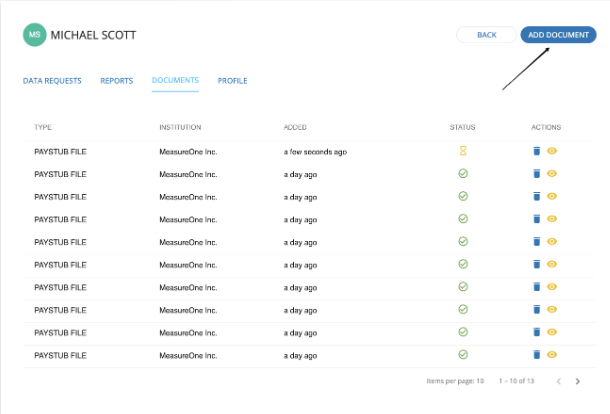 Select the Document Type in the dropdown and fill in the required information.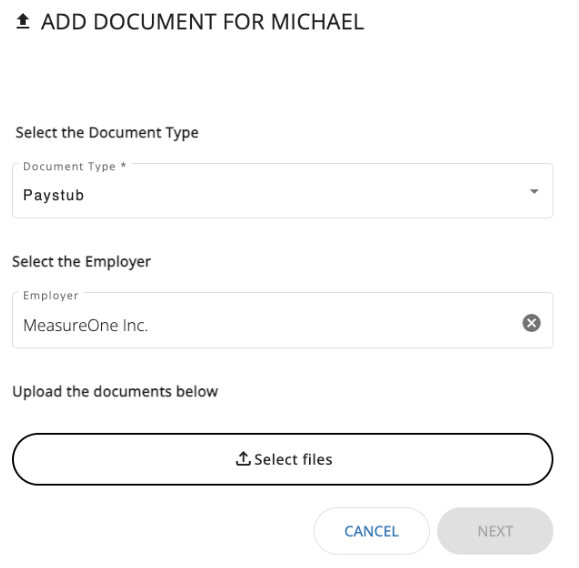 You can go back to the DOCUMENTS tab to check on the progress of the document processing.