Please note, team members are your colleagues and users are the individuals to which you are sending the data requests.
To add a team member, please navigate to ACCOUNT SETTINGS > TEAM MEMBERS and click on ADD TEAM MEMBER.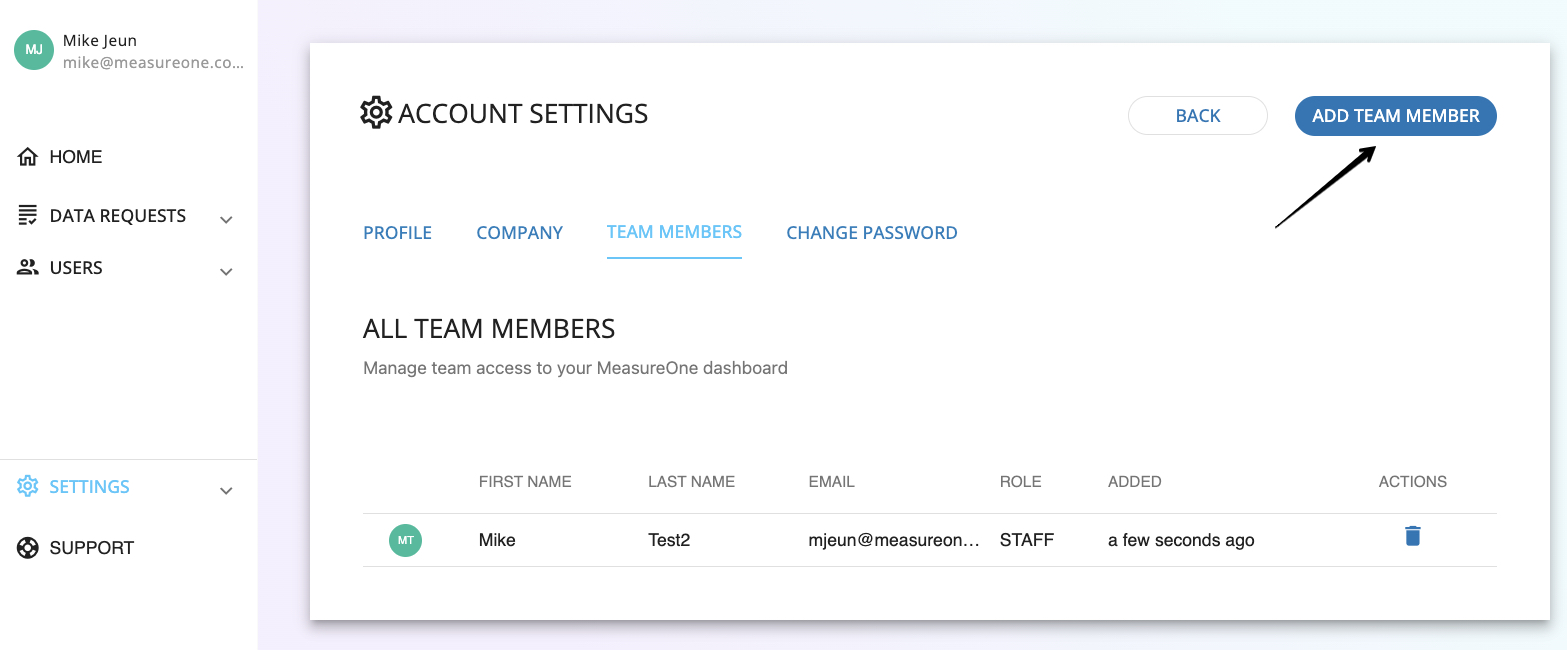 When adding a team member, you must select a role. Admins have access to and can change settings for the account, while Members cannot.